Ile-Ife, Nigeria
Background
Ile-Ife is in the Osun State of western Nigeria and is the headquarters of Ife Central Local Government Area. In the poorest sections, where the study will take place, most houses are mud and many residents work in the informal economy.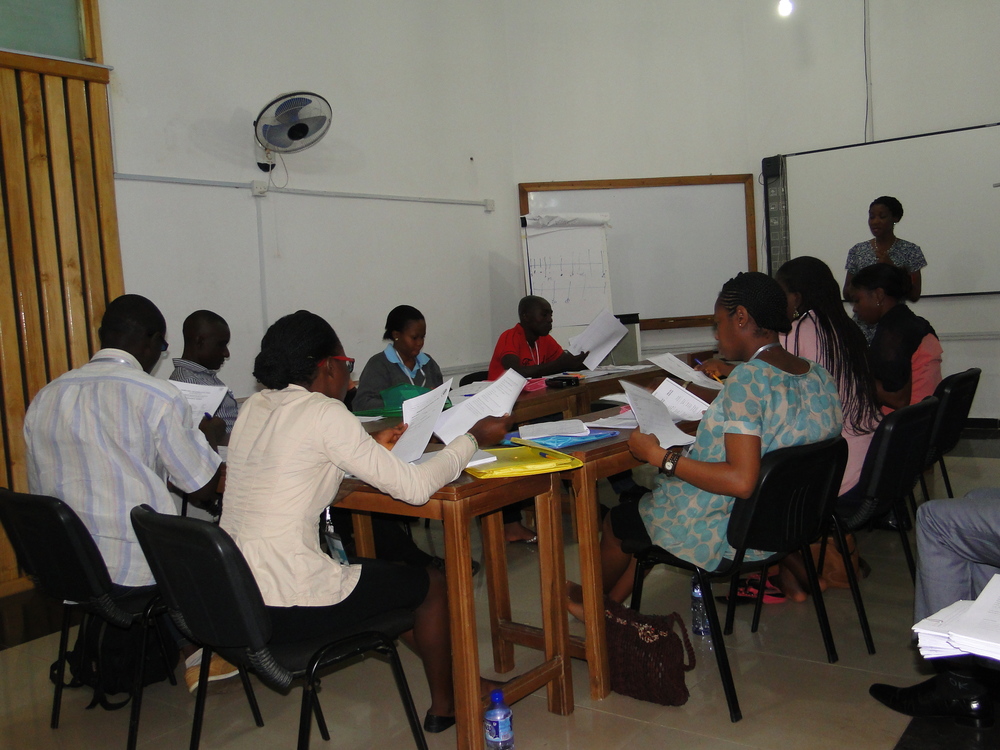 Research Team
Our collaborating partner in Ile-Ife is Obafemi Awolowo University.
Adesegun Fatusi, Primary Investigator
Adesegun Fatusi is a Professor of Community Health and the Director of the Population and Reproductive Health Programme (PRHP) and the Institute of Public Health (IPH), both in the College of Health Sciences, Obafemi Awolowo University (OAU), Ile-Ife, Nigeria. He is also a Consultant Public Health Physician to the Obafemi Awolowo University Teaching Hospitals Complex, Ile-Ife, Nigeria. A public health physician by training, Prof. Fatusi has published widely in peer-review journals on public health issues of priority to the African population. His major interest is in the areas of adolescent health & development, reproductive health epidemiology, and public health leadership. From 2002 to 2008, Prof. Fatusi was the Programme Coordinator for the partnership programme between OAU and the Bill and Melinda Gates Institute for Population and Reproductive Health, Johns Hopkins Bloomberg School of Public Health, Baltimore, USA. By 2009, the partnership metamorphosed to Population and Reproductive Health Programme (PRHP), with Prof. Fatusi as the Director. PRHP is actively involved in translational research, reproductive health advocacy, and community-level services, and works in partnership with several development agencies.
Prof. Fatusi is well known beyond academic and medical circles; aside from playing frontline role with regards to national public health research initiatives, he has also been actively involved in policy development and population-level programming at national and sub-national levels in Nigeria since the mid-1990s. Prior to his academic career, he worked as a Technical Advisor to UNFPA-supported National Reproductive Health Sub-programme. He has been serving as the Chair of Nigeria's national technical advisory body on adolescent health and development issues – the National Adolescent Health Working Group – since 2006. He also serves on the board of several development-focused non-governmental organisations, and has worked as a consultant to several international development agencies, including UNFPA, UNICEF, WHO, and USAID. Prof. Fatusi will be the site-PI for the GEAS implementation in Nigeria. Contact Prof. Fatusi.
Bamidele Bello, Field Coordinator
Bamidele Bello has background in public health and nutrition with more than five years of professional experience and administrative considerations in project management and organizational development in the area of human nutrition, reproductive health, and maternal and child health programs aided by multilateral and bilateral agencies. She has participated in local and national development programs in Nigeria: The National Training Manual and Clinical Protocol for the Health and Development of Adolescent and Young People in Nigeria, and the National Training Manual on Peer-to-Peer Youth Health Education. As an intern with WHO, she has been involved in preparation and tracking of budgets for programmes, implementation of child health programmes in Northern Nigeria, and providing technical support to the Federal Ministry of Health on issues related to nutrition, maternal and child health. She was also involved in the adaptation of the IMCI- HIV and AIDS complementary course material. As a young research fellow with the Population and Reproductive Health Programme (PRHP), Obafemi Awolowo University (OAU), Nigeria, her responsibilities include technical and administrative management of research projects and management of partnership relation with the Federal Ministry of Health and external organizations in implementing community health intervention programmes. Dele will be the field coordinator for the Nigerian site. She has been involved in the Global Early Adolescent Study since the inception of the study; she coordinated the preliminary focus group discussions held with adolescents and significant others (parents/guardians and teachers) in 2012.