Baltimore
Phase I of the GEAS took place in key neighborhoods in East and West Baltimore. Poverty in the selected areas is estimated at 25% with a predominately African-American population (85%). The neighborhoods represented include Violetville, Middle East, Franklintown, Belair-Edison, and McElderry.
Baltimore is a city with a high crime index of 3, safer than 3% of the cities in the US. In East Baltimore, the neighborhood surrounding Hopkins, Hopkins-Middle East, the income per capita is 23% less than the Baltimore average and 48% less than the Maryland average. The median household income in Hopkins-Middle East is 15% less than the Baltimore average and 53% less than the Maryland average. Unemployment is 12%. At the Henderson/Hopkins Elementary and Middle School, 85% of students receive free or reduced-cost meals (FARM).
The income per capita in West Baltimore is 35% less than the Baltimore average and 56% less than the Maryland average. The median household income in West Baltimore is 31% less than the Baltimore average and 61% less than the Maryland average. 85% of Violettville Elementary & Middle School students receive FARM.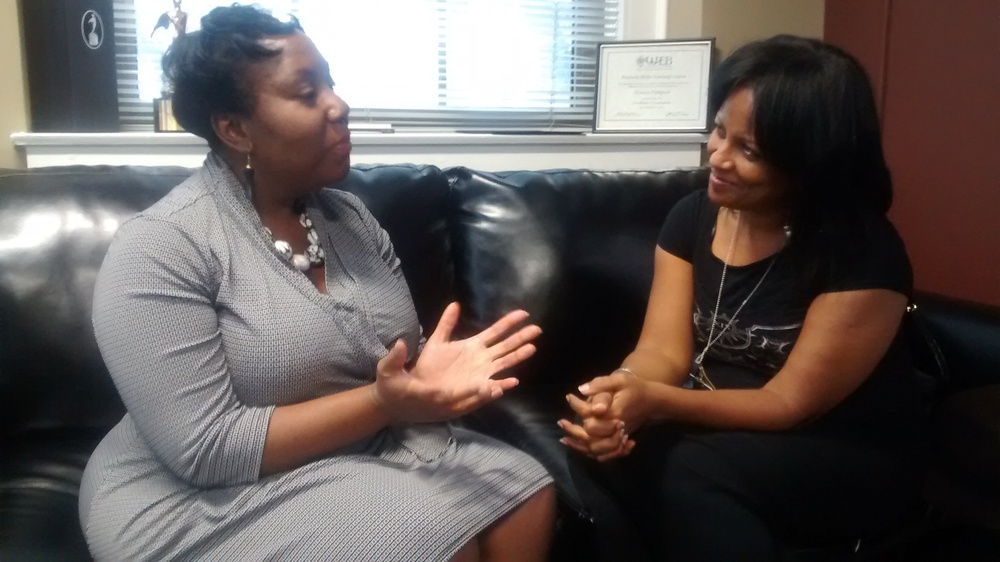 Caroline Moreau, Primary Investigator
Caroline Moreau, MD MPH PhD, is the Robertson Chair and Assistant Professor at the Johns Hopkins Bloomberg School of Public Health. Strongly dedicated to women's sexual and reproductive health, she has led a number of sexual and reproductive health research projects, at institutions such as Hopkins, Princeton University and the National Institute of Health and Medical Research (INSERM) in France. Her work has especially focused on advancing the understanding of contraceptive use patterns over time and its association with unwanted fertility and abortion rates. She is particularly committed to working in a multidisciplinary environment which has shaped her thinking by linking social science concepts and statistical methods to develop a better understanding of the processes underlying sexual and reproductive health behaviors and outcomes. In this perspective, she is currently involved with colleagues at Hopkins in a project applying agent based modeling to simulate the effects of family planning interventions on fertility outcomes. Over the last 3 years at INSERM, she has been co-PI of the last national survey on sexual and reproductive health in France conducted in 2010 (n=8645 participants) that explores sexual and reproductive health as a process resulting from social and medical factors that inform individuals' attitudes and behaviors. The project has also served as a platform to advance survey methodology, to investigate the feasibility, value and limitations of conducting national fertility surveys online. Working closely with colleagues at Princeton University, INED (Institut National d'Etudes Démographiques), she places a strong emphasis on cross national-comparative approaches to reproductive health issues. Contact Dr. Moreau.
Rebkha Atnafou, Field Coordinator
Rebkha Atnafou, MPH, is the Executive Director of The After-School Institute (TASI) in Baltimore, Maryland. She is also the Associate Director for Community Engagement at Johns Hopkins University. At the Urban Health Institute, Rebkha is working to enhance university and community partnership to improve the health of residents in East Baltimore. She is working as a Field Coordinator for the Global Early Adolescent Study recruiting parents and youth in Baltimore for interviews and focus group discussions, and overall support around community engagement. She is also the Research Associate for a colorectal racial disparities project in Baltimore. At TASI, Rebkha works diligently to advance TASI's mission to build the capacity of after-school program providers to deliver high quality services in a caring, supportive environment that empowers children and youth to develop civic, academic, artistic and athletic talents and skills. Rebkha has expanded the work of TASI to reach outside of Baltimore providing training for various state agencies in Maryland, and organizing the annual Eastern Regional Conference for Afterschool for mid-Atlantic states, and annual Youth Sexual Health Conference. She has over 20 years of experience in youth development, healthy teen sexuality, youth violence prevention, and comprehensive school health. She has served on the following boards or advisory committees--Port Discovery Children's Museum Health Advisory Council, Community Advisory Committee for the Center for Adolescent Health at Johns Hopkins University, Baltimore City Youth Council, The Out-of-School Time Resource Center (Univ. of Penn) Advisory Committee, Maryland State Department of Education 21st CCLC Program, Franciscan Youth Center, and the Chesapeake Youth Center. She holds a Master's Degree in Public Health from Columbia University and a Bachelor's Degree in Biology from SUNY Binghamton. Rebkha is originally from Ethiopia.