Cape Town, South Africa
Background
In South Africa, the GEAS study site is Khayelitsha in the Cape Peninsula. Khayelitsha covers approximately 43 square kilometers (16.8 square miles) and is made up of 22 sub-sections or areas. The area has a total population of close to 400,000 residents (2011 census data). Of the total population over 40% of the residents are under the age of 19 years. Around 60% of residents still live in shacks (informal dwellings) and 29% do not have access to a flush toilet connected to a sewerage system. More than 53% of the working age population is unemployed.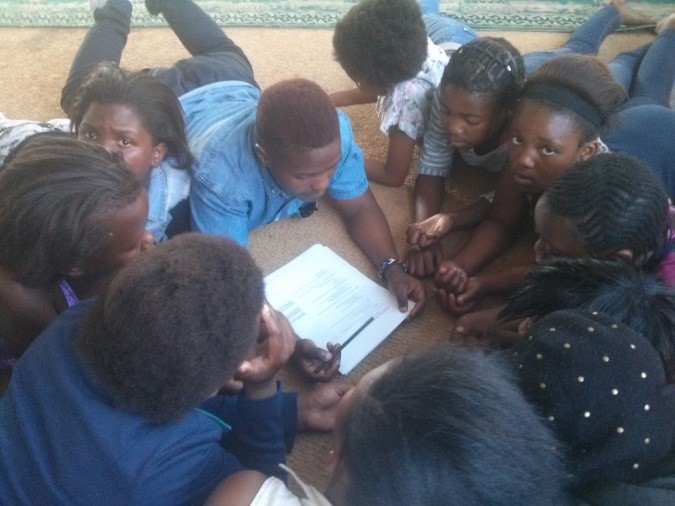 Research Team
Our collaborating partner in Cape Town is the University of the Western Cape.
Diane Cooper, Principal Investigator
Diane Cooper has a Social Science background and a PhD in Public Health. She is a full professor in Public Health at the University of the Western Cape, Cape Town, South Africa. She has 27 years of experience in Public Health teaching and research, particularly in the areas of Sexual and Reproductive Health (SRH), Gender and Health, Youth sexual and reproductive health and Women's health. Her current research interests include early and middle adolscent gender norms and attitudes to and practices in SRH, teenage pregnancy contraception, SRH needs and service provision for youth, SRH and HIV integration service integration and maternal health and the. Prior to her appointment as a professor in the School of Public Health at UWC in 2015, she was an Associate Professor in the Women's Health Research Unit, School of Public Health, University of Cape Town, where she remains and honorary professor. She works regionally with colleagues in most of Africa, Brazil in South America, with Universities in Belgium, the United States, the UK and India. She engages in embedded research, having been an expert advisor to the United Nations Human Rights Committee on maternal and child health and SRH. She was a member of a Harvard University led team on maternal health and HIV. She advised on a national policy for youth sexual and reproductive health in South Africa. She is an active advisor and committee member/trustee for governmental and non-governmental, national regional and international organisations, particularly on SRH, focusing on youth SRH.
Lucia Knight, Co-Investigator
Bio coming soon.
Suraya Mohamed, Co-Investigator
Suraya Mohamed has worked as a radiographer in various state and private hospitals. After doing her Master of Public Health at the University of the Western Cape, she joined the School of Public Health at UWC as a lecturer and researcher to date. Her focus is health promotion including health promoting schools. She teaches and convenes the health promotion and alcohol problems modules. Her PhD research, which she obtained in 2015, focused on the implementation of health promoting schools in South Africa. Her current research interest is adolescent health and wellbeing including their sexual and reproductive health dealing with issues such as teenage pregnancy and gender norms.
Ntobeko Nywagi, Field Coordinator
Bio coming soon.